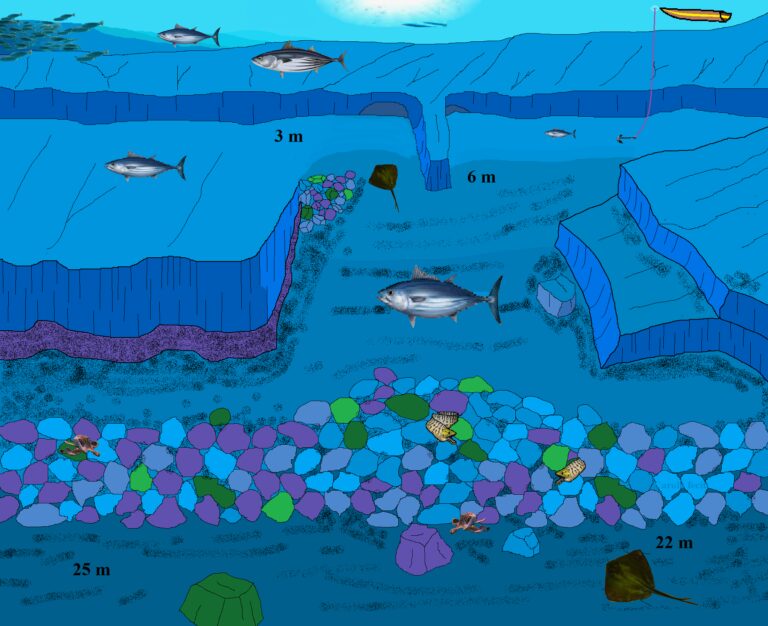 This dive site, also known as Guaza Cliff or Palmar Wall, is one of the most famous places to dive for all levels.
We set the anchor down at about 7 or 8 meters and we go down slowly and safely till the maximum depth your level allows you.
In the first levels, we are going to be surrounded by a large number of fishes such as parrot fish, flutes, Jonh Dories, flower horns, Canary damsel… and it is also possible to see tuna schools. One of the main characters of this site are the turtles, which will be another partner in our diving.
A little bit deeper, we are witness to the stunning stingrays and sometimes bull rays and if we are lucky, there might be angel sharks.
The great clarity allows us to see the seabed and the wonderful grunt schools which you are going to see closely, If you are an experienced diver.