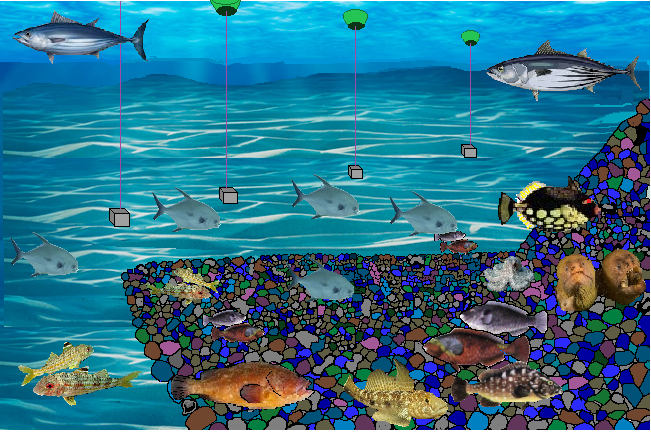 This dive site is suitable for people who are discovering the underwater world for the first time, beginners in general or courses. For intermediates of advanced divers, this place is ideal for night dives.
The access is by foot from the beach, so we go in slowly and always making sure you feel comfortable all the time until the moment you are ready to go down a couple of meters. 
Just under the water, we will be looking for the cuttlefish and greater weever (commonly known as spiderfish) hidden in the sand and the spider crab, in the rocks. 
After that, the next step will be to dive around 5 or 6 meters deep, where a large number of fishes such as parrot fish, trumpetfish, ornate wrassepuffer fishes, Canary damsel… draw a colorful underwater scenery.
In this place, sometimes it is also possible to see octopus, moray ells… and if you are lucky even seahorses. Due the clarity, sometimes sting rays are visible in the seabed.