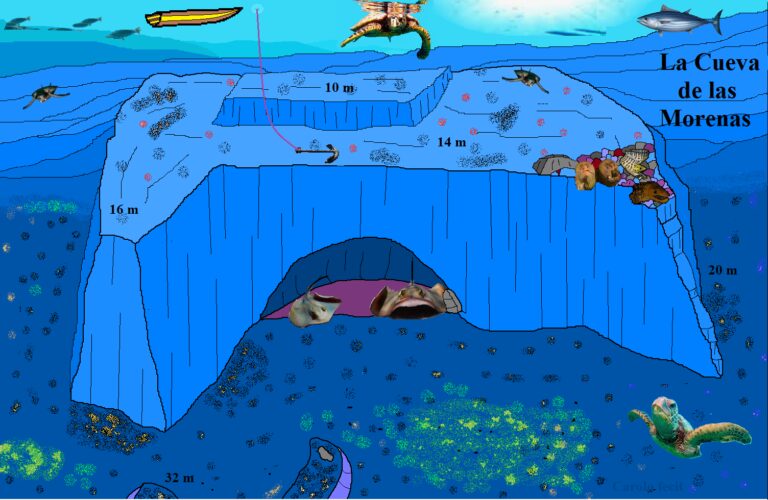 We set the anchor down at about 14 or 18 meters and we go down slowly and safely till the maximum depth your level allows you.
For intermediate experienced divers (Open Water Certifications or similar), we will stay around 18 meters down exploring the wildlife in the platform. Obviously, we are going to see moray eels hidden in the rocks, but besides that, in this places there are stingray and bull ray herd. And sometimes, you can also see baby rays. 
For more experienced divers, we continue going down till the sandy bottom. If you are lucky it is possible to find angel shark here. 
There is a cave with a cross stone which indicates the entrance. The inside of this cave is dangerous so, it is not allowed to dive inside but we can take a look. In front of the cave, we find the Carmen Virgin, saint to sea people. And very close, the dolphin tribute to Jacques Cousteau.